Office space planning design is a vital component in achieving optimal office floor plans. To achieve your desired goals, working with someone who is knowledgeable in both the art and science of Computer Aided Design (CAD) can be an invaluable asset and an effective space planning tool.
Our Office Space Planning Consultants will be able to assist you in developing a successful office space plan that will take all the necessary factors into account, including minimum fire safety and/or ADA requirements, open plan vs. high privacy environments, electrical & data cabling arrangements, noise/acoustics, departmentalized workflow, and more.
At the core of Cubicles.com is a team of experts in the field of space planning and office interior design. Give us your office space dimensions and we will return a plan that meets your needs, fits your budget and exceeds your expectations.
If you want the office space design experts at cubicles.com to hit the ground running for your project, just send us the rough stuff and we'll turn it around in no time flat!
Always consider these steps to space planning basics:
Layout

How much can we fit? Where does it all go?
A good plan is the fundamental ingredient in the success of any project and our core competency is office space planning.
Workflow

"Workflow" is the coordinated efforts of individuals to the benefit of the group.
It means working together to move ideas and resources forward through the organization.
A well planned layout maximizes workflow.
Ergonomics

Ergonomic considerations should be a critical focus when planning your office space.
From proper seating, to the edging on work surfaces, to the handles on file drawers, we consider it an integral part of any effective plan to ensure that your environment mitigates stress or injury to your employees.
Aesthetics

Beauty is in the eye of the beholder.
Decrease stress, enhance calm and project success with an eye on aesthetics.
Here, the simplest of ideas can produce the greatest benefits, and your staff will look forward to coming to work!
Customize Your Interior

Corporate colors?
Soft hues?
Rich wood?
Laminates?
Fabrics?
We'll help you hone in on what works from a dizzying array of choices.
Contact Us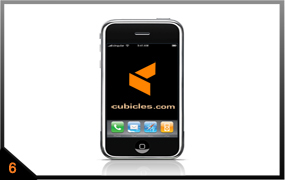 No time to develop your own layout?
No problem!
Give us the rough stuff
and we'll produce a professional plan based on our critical considerations process, creativity, and years of experience.

Are you the DIY type?
If you'd like to clarify your creative ideas on your own, here are some tools to help: